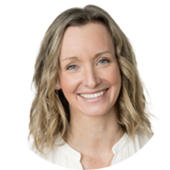 BROKER AND OWNER OF RHINO ROZ REALTY
Charging on your behalf in the Northwest
We Help Clients Achieve Their Housing Goals
Rhino Roz Realty is an independent and unique brokerage doing business in King and Snohomish Counties. We help clients achieve their housing goals, whether buying, selling, renting or investing by providing them with the very best real estate services available in today's market.
Amy strives to help clients seek out and appreciate properties with green features, and even renovate if needed.
Passionate About Raising Awareness To Live More Sustainably
Amy is passionate about raising awareness with how people can live more sustainably in their houses to save money, be healthier and help the environment. She has spoken on radio shows about eco-conscious living and real estate, she has sat on panels to discuss how we can meet Seattle's Action Climate plan, has expertise and a knack for marketing homes with green features, and has built a green library for consumers to educate themselves on what it means to be a green homeowner.
With The Drive Of A Rhino, We Can Successfully Handle Your Goals
Born and raised south of Chicago, Amy headed west for school in Arizona where she graduated with a Bachelor's Degree in Computer Science. She headed north to Seattle in 2001 and transitioned soon thereafter to the real estate industry while capitalizing on her technology know-how by starting a virtual tour business, 360 Sound View, which utilizes the latest in omniramic technology.
With a background in the computing industry, an outgoing mid-west personality & the drive of a rhino, Amy is able to successfully handle your deal with a high level of professionalism and efficiency.
WON! Built Green's Hammer Award
Awarded for the Built Green Advocate Private Sector at the 2014 Annual Conference.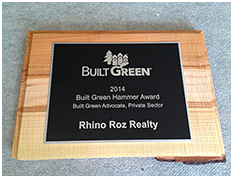 AREAS OF SPECIALTY
Buying and Selling Residential Properties
Multi-family Properties
Relocation
Short-sales and Bank-owned Properties
Property Management
Real Estate Investments
Green Building