Welcome
READY TO HELP YOU ACHIEVE YOUR HOME BUYING AND SELLING GOALS.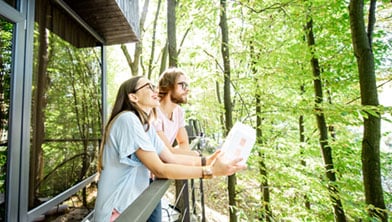 ECO-CONSCIOUS LIVING
Learn how to be energy efficient, having a healthy home environment, and more!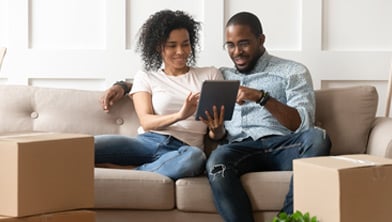 HOME BUYING
Simple tips to help you find and purchase the home of your dreams.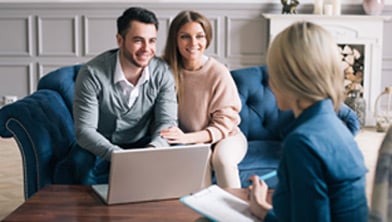 HOME SELLING
Simple tips to help you sell your home quickly and efficiently,
FROM MY CLIENTS
---
"Amy helped us buy a home long distance (literally across the country) in a very hot market. She was very patient with our million emails and very responsive to looking at any houses we sent her way. She dealt with FaceTiming us for home inspections and working with a local family member tagging along as our in person representative. She was very good about not being pushy and encouraged us to stick with the things we told her were important…"
"We bought and sold a house with Rhino Roz Realty. We looked at houses for about a year, before buying. Amy was very patient with us, and never pushed us to bid on some house that didn't feel right. She was also very knowledgeable of the market conditions, and the bidding process. Amy is a very good realtor, and a joy to work with."
"Amy is hands down the best Realtor in Seattle. We've used Amy to sell 2 houses (one while we were out of State!) as well as purchase our perfect home. Every time, our experience with Rhino Roz Realty has far exceeded our expectations. On the buying end Amy is fabulous at listening to her clients wants and working tirelessly to find and secure a house that is a perfect fit. We ended up with a renovation and Amy went above and beyond by…"
"Amy is fantastic!! I'm a first-time homebuyer and had been finding the process overwhelming before a friend told me to contact Amy. Best decision ever, from the beginning she gave me great advice and overall guided me through the entire process of buying a home, making it as painless as it could be. I wasn't entirely sure what I needed exactly when I started so my criteria kept changing, and Amy was really patient and continually adjusted…"
"As first time homebuyers we had no idea where to start in the process. Amy gave us a guide with information on home buying, introduced us to our mortgage lender and set us up with an inspector. She is such a wealth of knowledge and goes above and beyond what I expected from an agent. The search for our home took longer than we expected and despite my husband and I feeling like giving up sometimes, Amy always came in with a super positive…"
"Amy was a tremendous resource in helping us buy our first home. When my husband and I moved to Washington from the Midwest, Amy encouraged us to wait and get to know the area before jumping into house hunting. We appreciated her honest advice. After nearly 2 years in Washington we knew we were more prepared to search for a home, after getting to know the area. What stands out most is Amy's patience. She didn't want to rush us into a home…"
"Amy took great care of us! From helping to set up cleaners and stagers, to the final negotiation of multiple offers. She helped us reach our goal and was able to help us navigate the tricky Seattle markets. We really noticed the personal touch as compared to the other big realtors like Redfin. Thanks Amy!"
"Amy is the perfect mix of patient and tough. She showed us SO MANY houses and gave her knowledgeable opinion when asked. When our (4th!) offer on a house was accepted she was able to get us all of the things we asked for from the seller. We are so happy in our new home and feel incredibly lucky that we had Amy in our corner."
"During the recent purchase of our new home, Amy was a pleasure to work with; truly demonstrating the difference that a motivated, prepared, and experienced agent can make. From the very beginning of our property search, Amy took the time to understand exactly what we were looking for in our new home. Because she had such an in-depth understanding of our needs and desires, she was able to screen potential homes for us which really helped us…"
"Amy Towillis is hands down, the best Realtor with whom I've ever worked. My wife and I have bought and sold dozens of homes in markets large and small so we have had a variety of experiences. When we met Amy the Seattle market was near its peak and it was difficult to purchase real estate. Amy developed our trust to the point where she became our eyes on the ground and we purchased a small home in Green Lake based on her advice. Three years…"
"Amy and the Rhino Roz team were incredible. When my wife and I were considering selling our house we were referred to Amy by a close friend of ours. After speaking with Amy over the phone she visited our house the next day and provided great feedback and suggestions for staging and getting our house prepped for selling. She proposed to have a pre-inspection of our house to ensure there wouldn't be any issues during inspection once we found…"
"Amy was referred to us by three different people. Needless to say, she was an excellent realtor and got the job done for us on our first home purchase! She worked within our schedules and always sought to provide many different purchasing options. She not only provides us with options but she truly listens to ensure our needs are met when buying a home. Over the course of 6 months, Amy steered us through the home-buying process. She…"
"Amy at Rhino Roz Realty recently helped us to purchase our new home as well as sell our condo. We were very pleased with her prompt responses to our questions and helpful guidance and advice during the process. Amy showed us what it takes to be the winning bid in a red hot real estate market, and our offer was accepted on the second house we bid on. We were also able to get multiple offers on our condo within 1 week of listing, which sold…"
RHINO ROZ
Rhino Roz Realty is an independent and unique brokerage doing business in King and Snohomish Counties.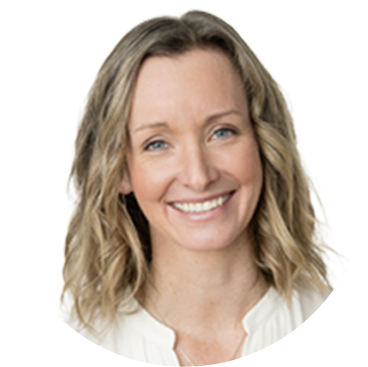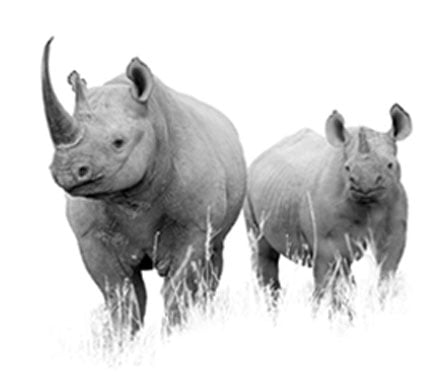 HELP RHINOS
Rhinos are Special! But they are at risk and our goal is to provide for their support.
Ready to talk about your goals?
I look forward to getting acquainted, answering your questions, and exceeding your expectations!